How To Lose Weight Fast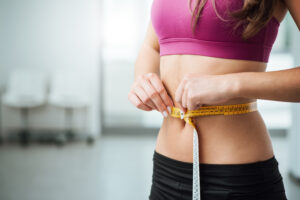 In today's fast-paced society, losing weight takes a back seat to things like your career, family, hobbies, and social life.
This is one of the main reasons that the new "quick-fix" mentality has taken hold of the weight loss industry. There are a ton of pills, supplements, and diet trends that all claim to be your one-stop solution for losing weight.
In reality, losing weight takes more than just a pill or a popular diet. Your body most likely has its own nutritional shortfalls that these diets and supplements are not paying any concern to.
If you want to lose weight fast, you need to be smarter about the weight loss program you design.
Why Diet and Pill Trends Fail
Your body operates under a much more complex process than most people realize. Changing a single aspect of your diet can have wide-reaching effects, but it is rare that it will completely change the way your body stores fat and produces energy unless you know exactly why you are doing so.
If you are serious about losing weight and keeping it off for the long haul, you will need to adopt sustainable lifestyle changes and diet plans that suit your personal health requirements.
Everyone is unique and there isn't a single miracle fix that works for everyone. Your metabolism, heart, digestive system, brain health, sleeping schedule, and even your mood affects your body's energy metabolism and ability to shed weight.
Medical Weight Loss: The Better Option
You might be surprised to see the difference when you begin to treat the process of turning around your weight as an actual medical condition.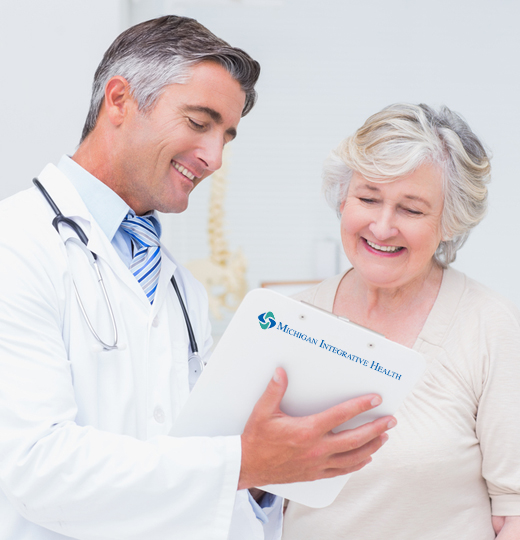 By looking at your overall health alongside a physician, you will be able to better pinpoint the areas of your lifestyle that could use improving.
In addition, you will also begin to identify any underlying medical conditions and unique traits that may be putting a halt on your progress.
There are most likely some personal traits your body has that may make certain diet trends and supplements completely ineffective.
Your body has an extremely effective and completely natural ability to burn fat and maintain a healthy body weight. This is what supplements are supposed to do – they trigger your body's natural fat-burning and metabolic processes.
When you begin to work with a medical weight loss specialist, they will help you design the perfect weight loss program of action based on your specific health criteria and medical conditions.
After a physical and medical examination, your doctor will be able to help you decide which nutrition plans work best with your body, what fitness plans could help you shed more weight, and will even help you understand why each step is being taken in the process.
There is no to-do guesswork and experiment with diet plans and supplements that are being pedaled on TV. Treating weight loss medically helps remove uncertainty. It helps you take back control of your weight, feel more energetic, and gives you peace of mind that you are doing what's best for you.
Here are the basic steps involved in a medical weight loss plan: Consultation
The process begins with a one-on-one evaluation of your current state of health. This is simply a friendly, no-obligation meeting to talk about your current situation and determine if the program is right for you.
Custom Program
Once we determine that you could benefit from a medical weight loss plan, we go to work learning and formulating a perfect custom-tailored plan. This includes things such as FDA-approved medications, hand-picked vitamin and supplement options, as well as a fitness and nutrition plan that suits your dietary and physical needs.
Accountability Meetings
Just because you begin the plan we designed does not mean our job is done. We will help you every step of the way to ensure the plan is agreeing with your body and you feel motivated and energized throughout the weight loss journey.
As you can tell, medical weight loss is the smarter, more effective way to approach losing weight.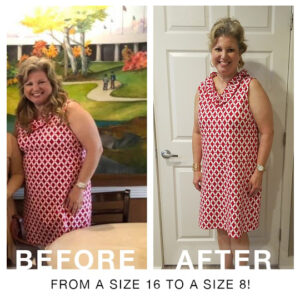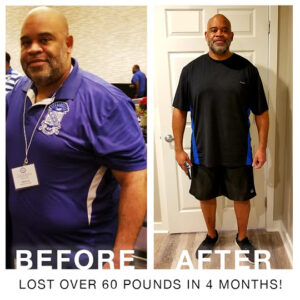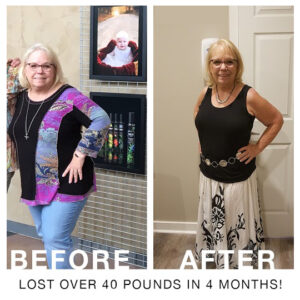 It targets the specific nutritional, hormonal, and physical factors that your body needs using proven medical tests and techniques. Losing weight and making sure you keep it off requires a deep lifestyle commitment that does not come easy.
Attacking this problem with a professionally-trained weight loss physician will help give you the strength and confidence you need to make a permanent change.
What are you waiting for? Don't settle for fads and ineffective trends and trust real professionals to help show you what will work best for you.
SHARE THIS BLOG